<![if !vml]>

<![endif]>
<![if !vml]>

<![endif]><![if !supportEmptyParas]> <![endif]>
<![if !vml]><![endif]>Volume IX

  

Number 4

                                                                                                                         

October 2001
<![if !supportEmptyParas]> <![endif]>
Reminiscing ….. Down Memory Lane
<![if !supportEmptyParas]> <![endif]>
10 Glorious years
<![if !supportEmptyParas]> <![endif]>
<![if !vml]>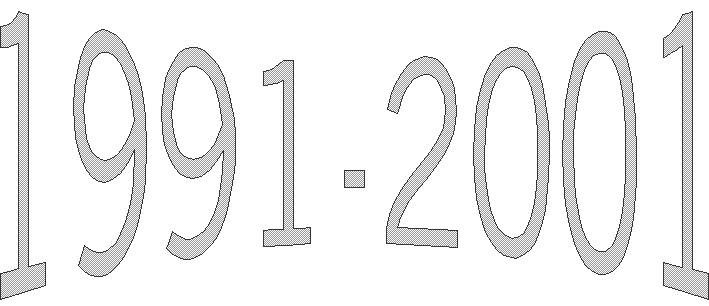 <![endif]>Once upon a time, a few Goans sat around and talked of hosting a dance in New Jersey.  So, with that germ of an idea, Maria & Agnelo Gomes, Wilma & Bambino Martins and Valerie Moniz met, to discuss the logistics.  It started out as one small function that led to sharing our heritage & culture and bonding in friendship with fellow Goans and their friends.
<![if !supportEmptyParas]> <![endif]>
That first Christmas dance was in 1991, and was held at the VFW Hall in Cherry Hill.  Spread by word of mouth to other Goans in the area, about 80 people attended and the above small committee provided the financial backing as well as the planning and organization.   It was a huge success.  This success propelled the committee to add other events to the calendar and the Goan Association of New Jersey, Inc. was born.  Shortly after, the 'GOAN Connection' was launched to establish a link with members and keep them abreast of Association news. 
<![if !supportEmptyParas]> <![endif]>
As social events were perfected and financial coffers grew, the Association started to branch out with social concerns.   A prayer chain was recently started to pray for special intentions of friends and families of members. Also monetary donations to worthwhile causes in Goa are distributed annually and a partnership with the Salvation Army in New Brunswick, NJ was formed to assist in their clothing and food drives.
<![if !supportEmptyParas]> <![endif]>
We thank those few people who, ten years ago, believed that a network of friends sharing the same Goan heritage would be a rewarding undertaking and a chance to forge an extended family, which we are today, The Goan Association of New Jersey, Inc. members are grateful for their efforts.
<![if !supportEmptyParas]> <![endif]>
This year marks the 10th anniversary and we plan to celebrate in grand style on December 15 at our annual Holiday Ball, held at the Ukranian Cultural Center in Somerset New Jersey.  This traditional event starts at 6 pm and winds up at 2 am, with a band, a D.J., fabulous food and fun to last the whole evening.  We have been blessed with ten years of growth, adventure, and new friendships.    We welcome you to join us and be a part of this celebration in honoring this tradition.